Whether you're upgrading to a more energy-efficient boiler, installing a new heating system or making changes to your existing system, the choices you make about the system or boiler you choose and how you use it have never been more important.  Being Gas Safe and Oftec Registered, we specialise in both gas and oil boiler installations and can provide a free quote for any boiler or central heating related job and will do our very best to beat any like for like quote.  Whatever your needs, I am qualified and have the experience to to install all forms of boiler and central heating systems whether its new installations or replacements to existing we can match your requirements.
Services Include:
Boiler installation and replacements
Extended boiler warranties of up to 15 years
Full central heating installation
Radiator installation including designer radiators
Unvented hot water cylinders
Timeclocks, programmers including learning thermostats (Nest Thermostats)
Powerflushing and heating circuit magnetic filter installation
Fault finding and repairs
Gas and Oil boiler safety check services
Gas and Oil landlord safety certificate services
Oil tank and base installation
Oil lines, fire valves and oil lifters (tiger loops)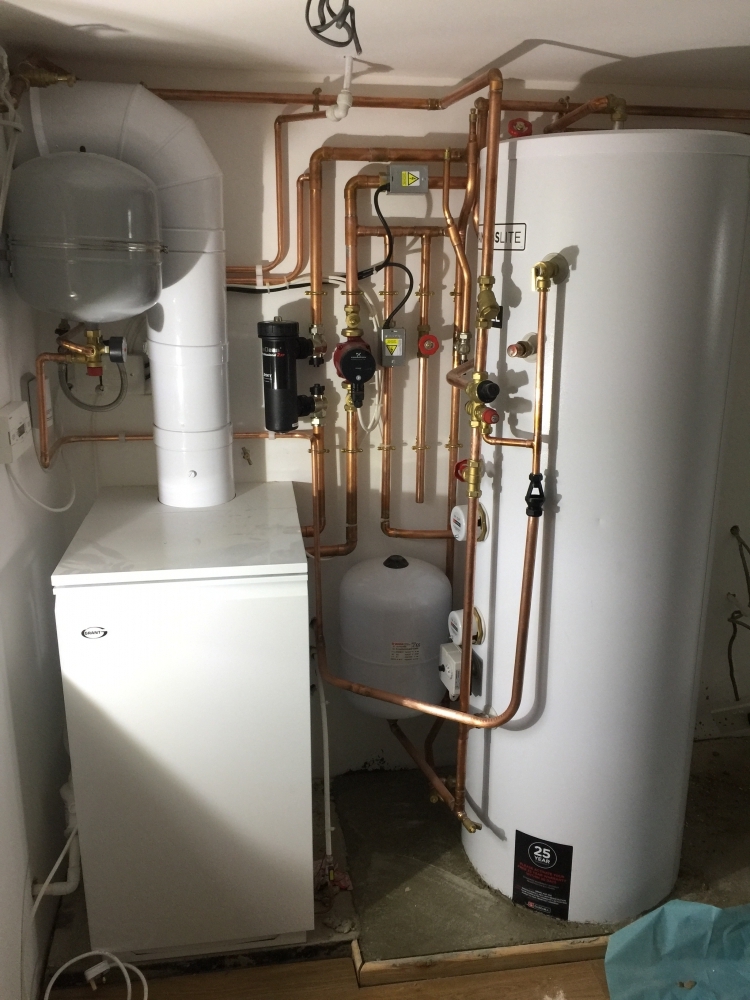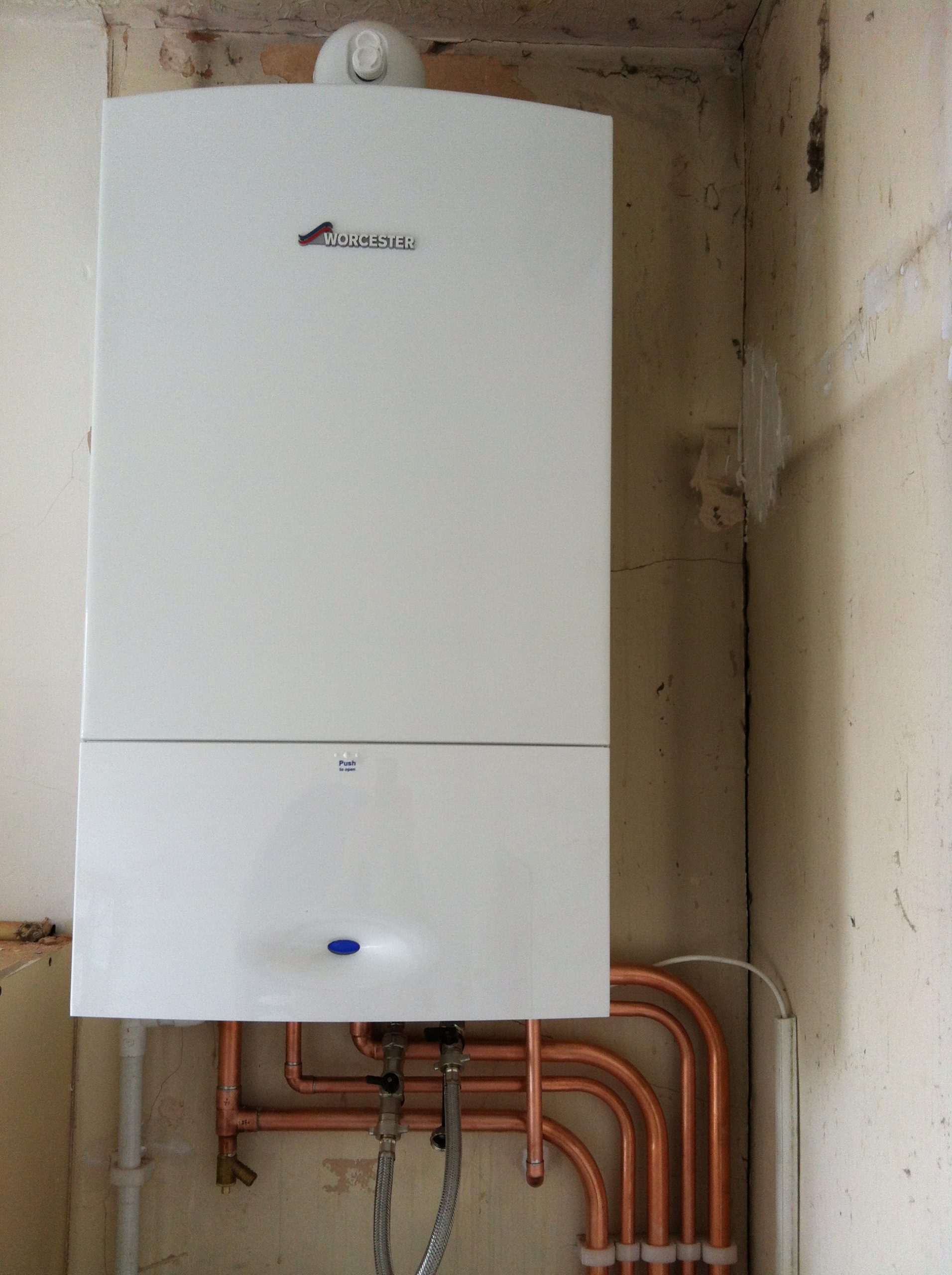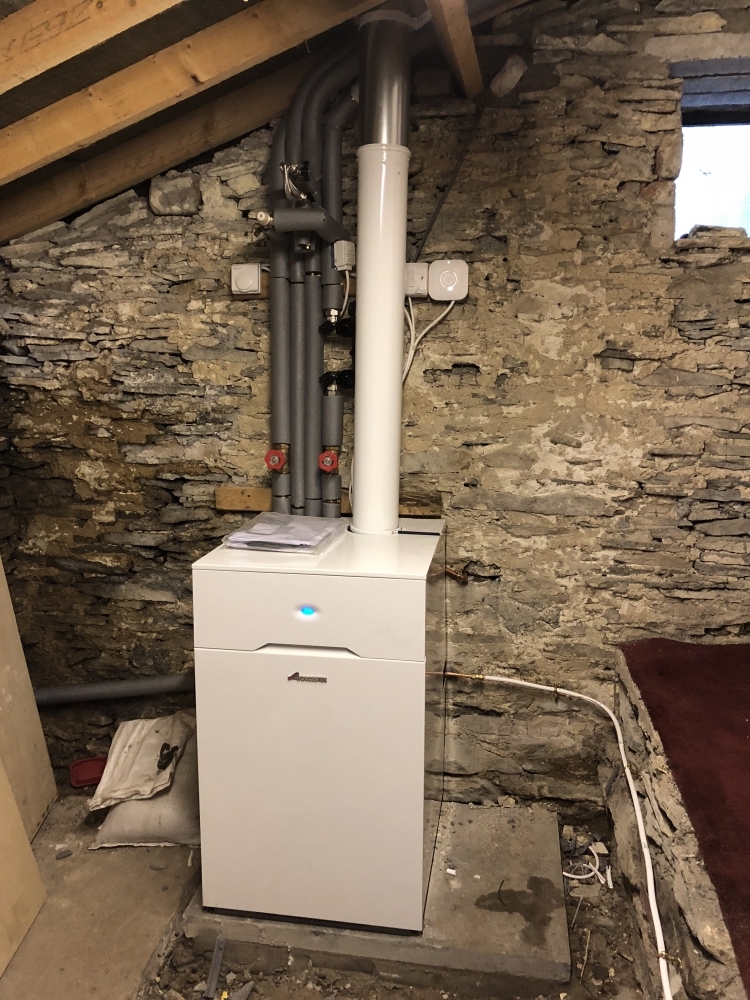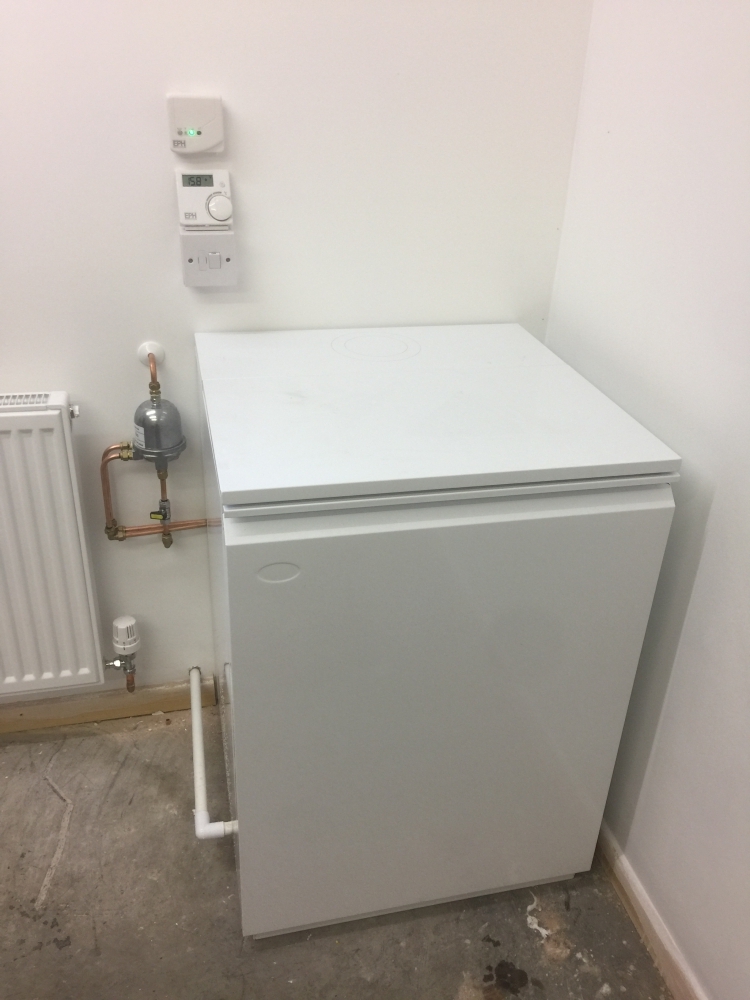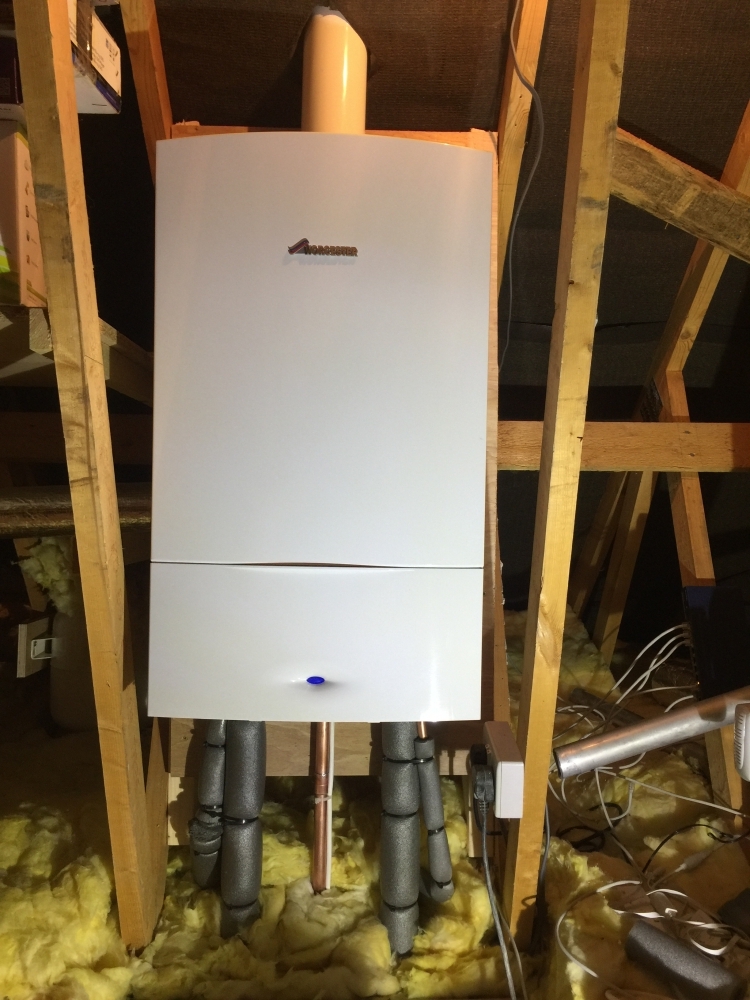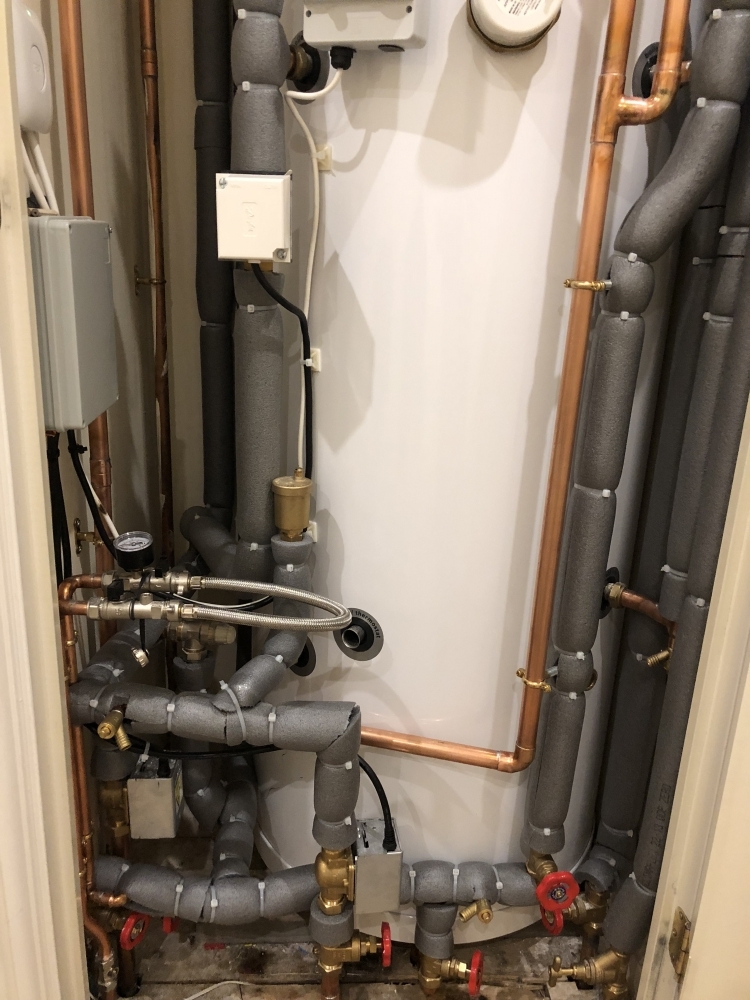 We have extensive experience of installing all types of boilers, many manufacturers all Condensing with over 91% energy efficient 'A' rating.  Each boiler is fully commissioned, registered with Gas Safe or Oftec and also the boiler manufacturer for warranty purposes.
Types of boilers – which boiler is best for your home
Combination boilers (Combi)
Combination boilers (or combi boilers as they are more commonly called) are the most common boiler in the UK.  They provide the convenience of instant hot water on demand and heating with no need for water tanks or cylindersat any time.
Pros
you get unlimited heat and hot water when you need it
there's no need for a cylinder in your aring cupboard
there's no need for a tank in you loft
they don't take up much space
Cons
the water pressure might be reduced if you need hot water from more that one tap at a time
Heat only (Conventional) boilers
Heat only or conventional boilers also known as open vented or regular boilers – have both a cylinder and a tank.  Hot water stored via a cylinder normally housed in an airing cupboard or boiler room and tanks located in the loft, heating is supplied pumped frm the boiler via a circulating pump and valves normally in your aring cupboard.
Pros
you get hot water from multiple taps at the same time
you can have backup hot water from an electric immersion heater
Cons
the hot water can run out and you'll have to wait for it to reheat
you need to find room for the cylinder and tank
System boilers
System boilers also known as sealed system, just like a regular (conventional) boiler works on the principle of using a storage hot water cyilnder but no tanks in the loft as the heating and hot water systems are pressurised. Installation is quicker, neater, easier and more efficient. Faster heat output response and more economical running costs.
Pros
there's no need for a tank in your loft
you can get hot water from multiple taps at the same time
you can have backup hot water from an electric immersion heater
Cons
the hot water can run out and you'll have to wait for it to reheat
you need to find room for the cylinder somewhere
Condensing boilers
Condensing boilers arn't strictly a boiler type – instead it's an attribute your boiler can have, e.g. you can have a condensing combi boiler or condensing conventional boiler.
Condensing boilers are very energy efficient because they capture some of the heat which would escape from the flue of a non-condensing boiler and re-use it.  This means they get more heatfro mthe same amount of fuel, which will save you money on your heating bills.
All new boilers have had to be condensing since 2005.
What our customers say
Chris and his team were recommended to fit a new kitchen for me. They took care of everything, removal, fitting new kitchen, plastering and decorating. This team could not do enough for me and were key in helping me achieve the kitchen of my dreams. I cannot recommend them enough. Thank you Chris for understanding how much this meant to me and for making it stress free.
Sharon Richards, Bedwas
What our customers say
Highly recommend Chris and Mike, they designed and fitted a bespoke Bathroom for myself and I couldn't be happier with the end result. Very professional and clean, they laid film down on the carpets before they started work and always tidied up after themselves. Would definitely use again and would recommend them to friends and family.
Paul Barnes, Caerphilly
What our customers say
I would highly recommend Chris and his team. They are very professional and nothing is too much trouble. They fitted a new downstairs toilet and checked with me at every stage about fixtures and fittings and it was completed to a very high standard. I would highly recommend them. Thank you, a very happy customer!
Suzanne Whiting, Bedwas
What our customers say
A big thank you to Chris and the Truscon team. They transformed our 1970's small toilet room and separate bathroom into a seemingly more spacious modern bathroom.Their works included building works, plastering walls and ceilings, tiling, plumbing and electrics all done in a highly professional manner. The works were started and completed at the agreed times and dates. We are very pleased with the results!
John, Hendredenny
What our customers say
Chris and the team fitted my new heating system. Excellent job, very professional, clean and tidy and health and safety compliant with the COVID restrictions. If you are looking for work to be done on your property you will not find a better company that this. Highly recommend.
Darren Farr, Caerphilly
What our customers say
Chris gives value for money on the services his team offer. What makes TPS stand out is attention to detail. I'd recommend Truscon Property Services for any level of building work
Darren Barry
What our customers say
They came recommended and didn't disappoint! Had a new Worcester boiler, pipe work and new radiator and even put a cupboard up! Arrived on time, left no mess and did a great job. Will be passing on the recommendation and wouldn't hesitate to use again, thanks both!
Colette Lewis, Trethomas
What our customers say
Truscon have already been working with us for the last almost 2 years on a huge renovation so had no hesitation in asking him to do a smaller job on a property in Cardiff. Another great job thanks Chris & Mike!
Christine, Cardiff